Autumn is fast approaching Japan, so we can anticipate the season of koyo 紅葉 (autumn foliage), aki matsuri 秋祭り (autumn festivals) and mouthwatering seasonal produce such as rice, sanma (Pacific Saury), persimmon…!
Last year, I was able to visit 3 famous spots in Hiroshima Prefecture, for one of Japan's best feature – 紅葉. It was an unforgettable experience! This autumn, you can take advantage of the direct flight between Singapore and Hiroshima to explore this beautiful city! The maple trees are expected to change their colours towards the end November, so you should start planning right now!
My favourite memory of momiji viewing is at Buttsu-ji in Mihara. Founded by Kobayakawa Haruhira in 1397, this temple is now the largest Zen Buddhist training hall in western Japan. We were lucky to visit the temple at the peak of the autumn foliage, yet it was not at all crowded!
After you're done viewing the temple grounds, take the forest trail to reach Shoun-no-taki 昇雲の滝. Enjoy a scenic walk in the cool temperatures, as trail brings you along Buttsu-ji River, illuminated by the occasional sunlight that passes through the thick foliage.
Directions: From Hiroshima Station, take the JR Tokaido/Sanyo Shinkansen to Mihara Station. From there, take
a bus bound for Buttsu-ji.
Taishaku Gorge (located in between Shobara City and Jinseji-kogen) attracts hordes of visitors each autumn. A myriad of natural and man-made wonders can be seen in this one location. This quasi-national park is divided into two parts, Kami-taishakukyo 上帝釈 area and Shinryo-ko 神龍湖 area.
Limestone is a key feature in Kami-taishakukyo, where the main attractions are Hakuun-do 白雲洞, a well-maintained limestone cave and Onbashi 雄橋, a massive natural limestone bridge. Measuring 90 m by 19 m by 40 m, it is as tall as a ten-storey building! Hence, one should not be surprised that people in the past called it "Kami-no-hashi" (Bridge of God). Walk a little further and you'll reach Dangyo-kei 断魚渓, and Somen-daki 素麺滝.
We took a relaxing cruise around the expansive Lake Shinryu to admire the brilliant maples forest, while other visitors walked across all three of its red bridges (Shinryubashi, Sakurabashi and Momijibashi). More adventurous visitors can opt to kayak around the lake instead [3,500 yen for 90 min].
Directions: From Hiroshima Bus Center, take a bus to Tojo. From JR Tojo Station, take a bus to 
※Kami-taishakukyo [上帝釈方面] or to Shinryu-ko [神龍湖方面].
※Does not run on weekends and national holidays.
Before driving up to Taishaku-kyo, we had lunch at this unusual restaurant called School Cafeteria 学校食堂, which was converted from an elementary school. The menu includes upgraded versions of Japan's school lunches. However, one has to try the famous Jinseki beef, produced from the black wagyu cattle. A pony, goat, cat and dog roam the campus as visitors enjoy their sumptuous meals. Please call to make a reservation.
A highlight of Hiroshima is the famed Miyajima 宮島. On the island lies an aptly named park (Momijidani), where hundreds of maple trees paint the park with yellow, orange, red and gold. Unfortunately my friends and I were a week too late and all the leaves had fallen. But fear not, the Internet is a treasure trove of awesome photographs for your eyes to feast upon!
Take a ropeway up the sacred Mount Misen 弥山 for a breathtaking view of the island and its surrounding seas. If the tide is in, you'll get to see the "floating" Itsukushima Shrine 厳島神社 and torii gate, so be sure to get your cameras ready for some postcard-worthy photographs!
Get your delicious fried Momiji manju (a red bean-stuffed pastry in the shape of a maple leaf), and grilled oysters, which is a famous street food in Hiroshima.
Directions: From Hiroshima Station, take the JR Sanyo Line to JR Miyajimaguchi Station. Head to the pier and 
take a ferry to the island.
This is one location that I wished I had visited – Sandan-kyo, home to Japan's best ravine. The scenery is a rich tapestry of clear streams, rugged cliffs and green virgin forests. Apart from momiji viewing, hiking enthusiasts flock to this valley throughout the year. The top five must-see sights are: Kurofuchi 黒淵, Sarutobi 猿飛, Nidan-no-taki 二段滝, Sandan-no-taki 三段滝, and Mitsutaki 三つ滝.
Hiking trails range from 10 min to four hours, so visitors can choose the most suitable ones. On the way to Kurofuchi, a pool which is deep green in colour, you'll pass by smaller scenic spots such as Shimaidaki 姉妹滝 (Sisters Falls) and Ishidoi 石樋 (a stream). Meanwhile, one has to take a ferry across the stream, Sarutobi, in order to access Nidan-no-taki.

Popular snacks here includes the grilled Yamame (brook trout) – which can be found swimming freely in the waters, and tochimochi (rice cakes with and red bean paste filling).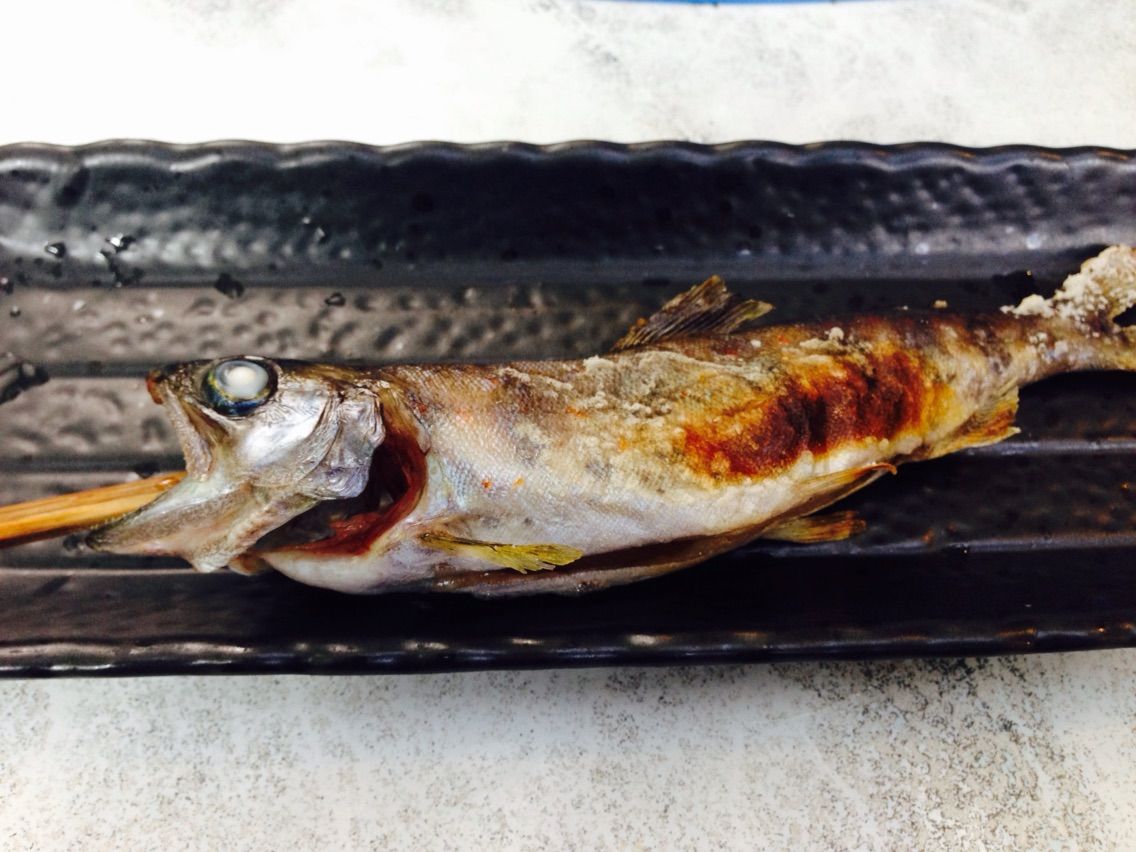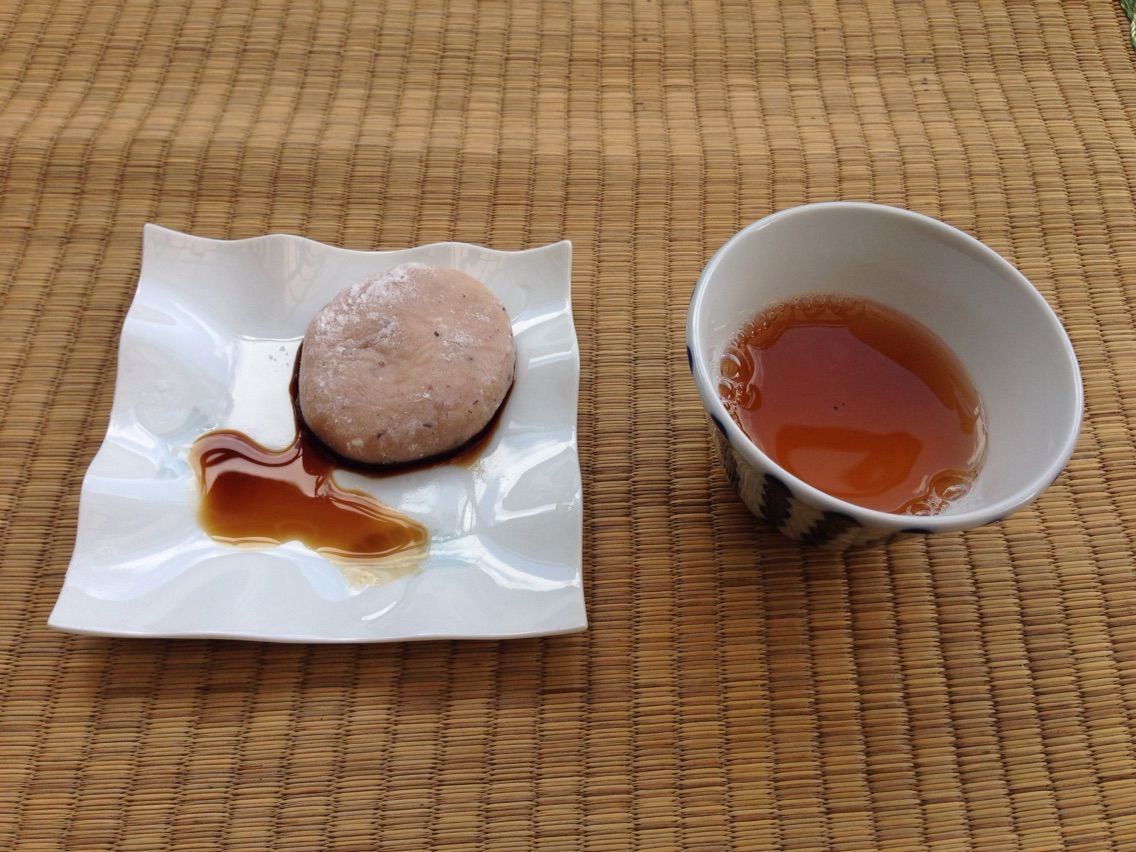 Directions: From Hiroshima Bus Center, take the only bus bound for Sandan-kyo (platform 7), which leaves at 
8:18 am sharp.
So… What are you waiting for! Go book a flight to Hiroshima now!
Comments
comments