Looks familiar?
That's right, this is Kumamon (くまモン), the poster boy for Kumamoto Prefecture (熊本県)! Voted as the top yuru kyara ("loose character") in 2011, his image is now found on an assortment of merchandise. With all that publicity and popularity, it is time for us to explore Kumamon's hometown. Each of the five areas in Kumamoto has countless unique sights, activities and local cuisine for a fun-packed holiday!
NORTH AREA
Tamana City (玉名市)
The quiet city of Tamana is known for a surprising number of things, from onsen to seasonal fruits and unusual festivals. Winter in Kumamoto can be really cold, which makes it the perfect time for a soak in one of the many public bathhouses available. The 1,300 year old Tamana Onsen (玉名温泉) has the largest public footbath – Shirasagi no Ashiyu (しらさぎの足湯), and the enormous Tsukasa no Yu (つかさの湯).
Access: From Tamana Station on JR Kagoshima Main Line, board the bus "Ryuganji" bound for Kumamoto, alight at Tamana Onsen.
A unique festival to look out for is Tamana Otawara Festival (玉名大俵まつり), where teams compete against each other to pull a giant bale of rice (weighing one ton) as fast as they can! This is one of many traditions originating from the Edo period, when the region had a bustling rice trade.
Arao City (荒尾市)
Head over to Arao city for some adrenaline pumping time at Mitsui Greenland (三井グリーンランド), the second largest theme park in Kyushu after Space World. Give the Ultra Twister Megaton (ウルトラツイスターメガトン) a go, as this wind-powered roller coaster packs a punch at 70 km/hr. Perseverance for 10 rides in a row and you get to leave your name behind to mark your achievement!
Access: From Kumamoto Station, transfer by train to Omuta Station. Take the Nishitetsu bus to Greenland.
Apart from the amusement park, there are other activities to enjoy as well, such as golf and hot spring. However, if you're rushing for time, skip the golf and go pear-picking instead! The Nashi pears you see in Singapore are nothing like Arao nashi (荒尾梨)! In particular, the Niitaka variety (新高梨) is fragrant and juicy, and can grow to as large as an infant's head! Stay rejuvenated with a pear a day! Other varieties available are Kosui, Hosui, and Akizuki.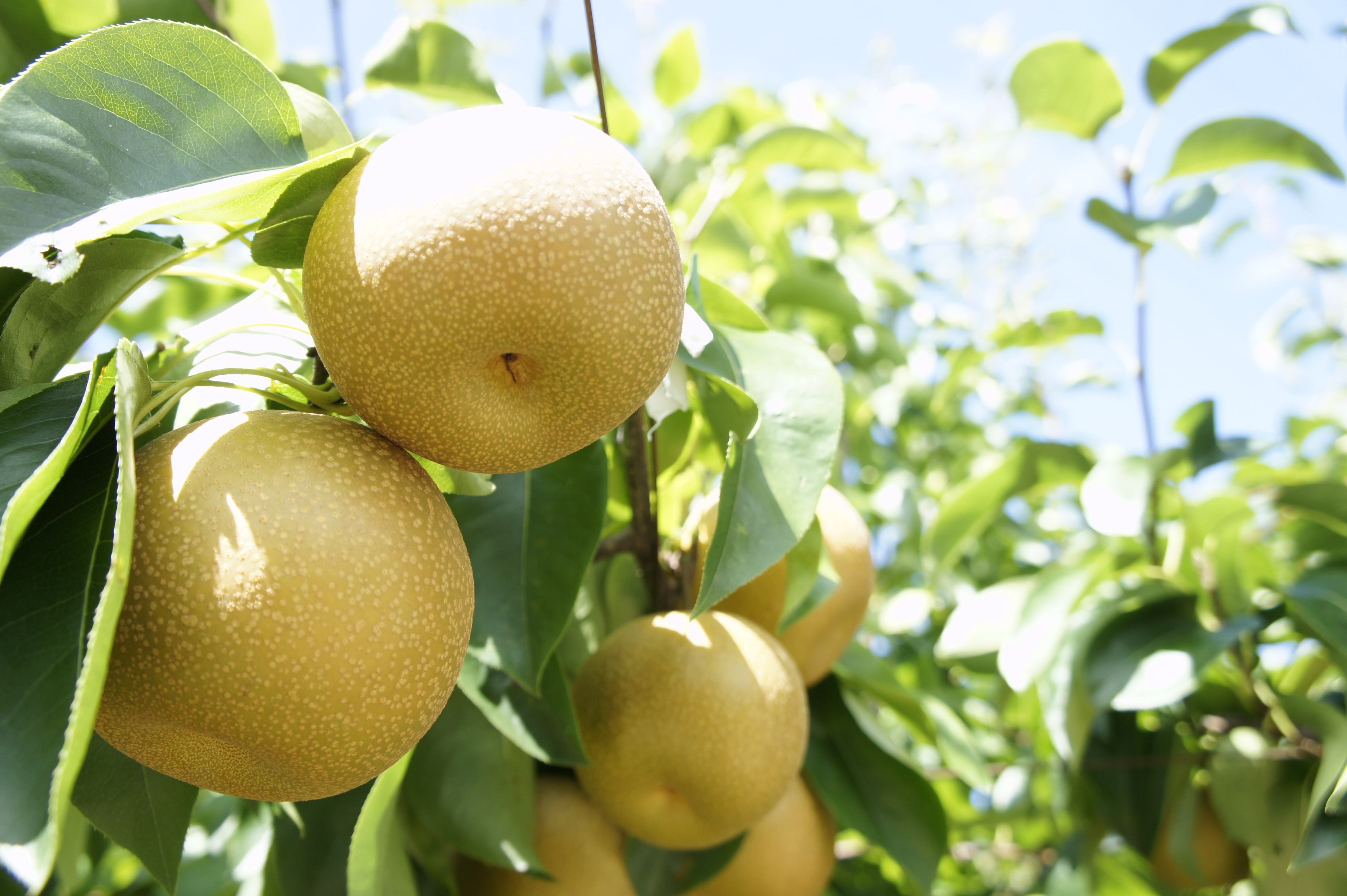 CENTRAL AREA
Kumamoto City (熊本市)
The most popular sight in Kumamoto City is none other than Kumamoto Castle (熊本城), one of Japan's top 3 castles. This magnificent structure towered over others, but is most notable for defending against Saigo Takamori and his soldiers for 50 days during the Satsuma Rebellion. Sadly, a fire destroyed most of the castle, so most of what you see today was reconstructed, including the recent addition of Honmaru Goten Palace (本丸御殿).
At the foot of the castle premise lies Sakuranobaba (Josaien) 桜の馬場 (城彩苑), a historical cultural experience facility to enrich one's understanding of Kumamoto. In particular, Waku Waku Za (湧々座) offers visitors an overview of old Kumamoto (known as Higo) through a virtual representation that engages all senses, named "Tale of Kumamoto Then and Now". Meanwhile, Sakuranokoji (桜の小路) is a shopping arcade that sells Kumamoto specialties and unique souvenirs found on at Josaien.
Access: From JR Kumamoto Station, take the tram and alight at Kumamotojo-mae stop.
Introducing a local Kumamoto dish known as karashi renkon (からし蓮根) or mustard filled lotus root, which requires a special tool to ensure the paste is added to the holes of the lotus roots before deep frying it. Experience this for yourself at Murakami Karashi Renkon (村上カラシレンコン店)!
Access: From Kumamoto tram line's Daniyamamachi stop, walk 2 mins to the shop.
Aso City (阿蘇市)
Aso-Kuju National Park is home to one of the world's largest caldera (a circular volcanic basin) known as Mount Aso (阿蘇山), which refers to a group of five volcanic peaks. In particular, Mount Nakadake (中岳) is the only place in Japan where visitors can observe an active volcano and see sulfuric fumes rise from the crater. Be warned that these fumes are toxic, so don't attempt if you are feeling unwell. You can either hike up to the crater or get an aerial view by riding the Mount Aso Ropeway.
Access: From JR Aso Station, take a bus to Asosan Nishi Station (once every 1 to 2 hours). From there, change to a 
ropeway ride to the crater.
Relax afterwards at one of the many hot springs around the mountain, or make your way to the popular Kurokawa Onsen (黒川温泉) instead. This long-standing hot spring resort still retains its traditional architecture and countless rotenburo (露天風呂) or open-air baths. Get a hot spring hopping pass (nyuto tegata; 入湯手形) at just 1,300 yen to try three different baths!
Access: From JR Aso Station, take the Kyushu Odan Bus to Kurokawa Onsen.
SOUTH AREA
Amakusa Islands (天草諸島)
The region of Amakusa consists of two major islands – Shimoshima and Kamishima, and 120 smaller islands which form part of Unzen-Amakusa National Park. The Five Bridges (Amakusa Gokyo; 天草五橋) belong to the Amakusa Pearl Line, which begins at Misumi (mainland Kyushu) and ends at Kamishima. Embark on a cruise tour of the bridges to understand the pearl culture of Amakusa while enjoying breathtaking scenery!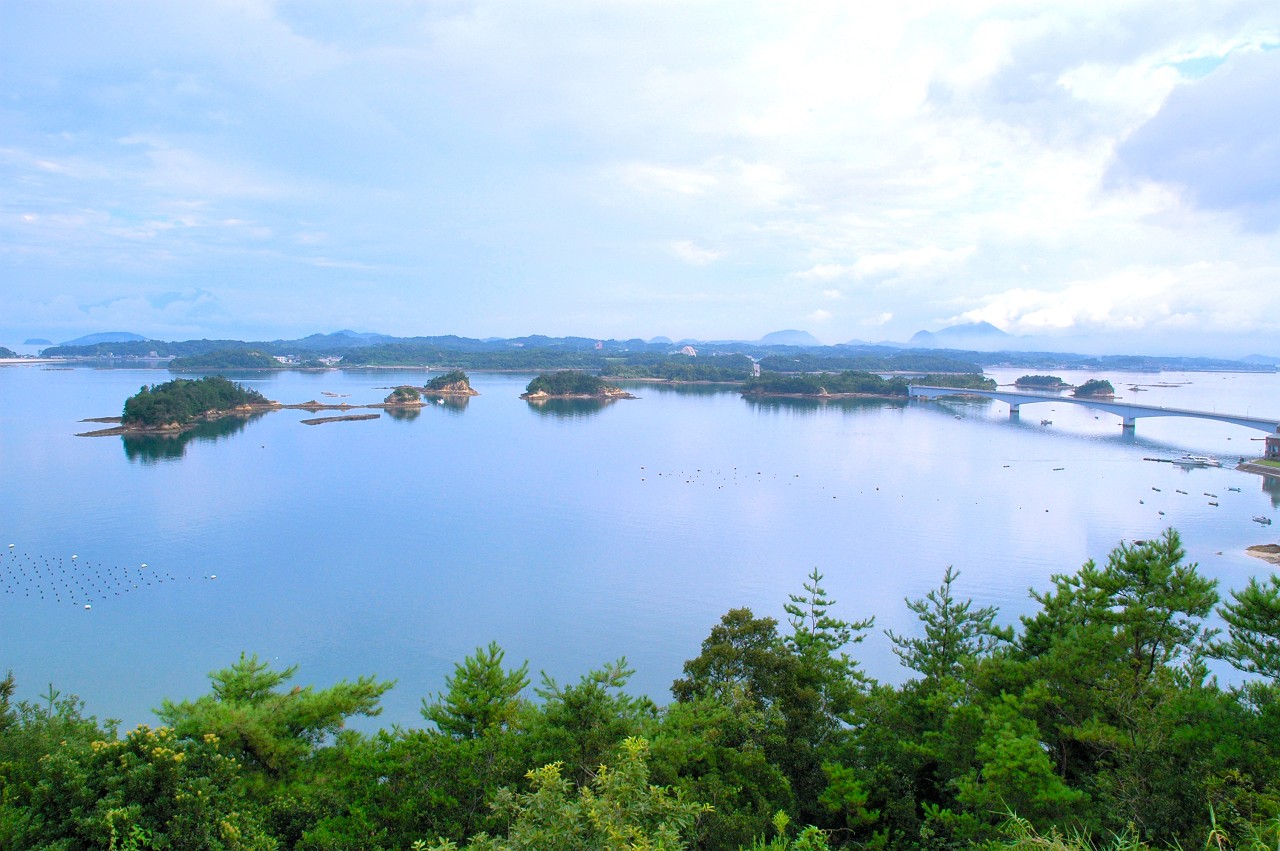 Located in the east of Amakusa is Amakusa-Goshoura Geopark (天草御所浦ジオパーク). Here, families can find out a great deal about earth's formation and dinosaurs at the Goshoura Cretaceous Museum (天草市立御所浦白亜紀資料館) and even collect your own fossils! The central area of Amakusa is known for Amakusa Toretate Market (天草とれたて市場), where you can sample fresh farm produce and try your hand at milling rice! Must-try food items include Amakusa black wagyu, Amakusa pork and Amakusa champon (similar to our Hokkien mee).
A final stop to end your Kumamoto journey is a visit to the churches that serve to commemorate the oppression faced by Japanese Christians (a result of the Shimbara Rebellion). Two notables ones are Oe Catholic Church (大江天主堂) and Sakitsu Catholic Church (崎津天主堂), both situated at the western part of Amakusa region. Close to Oe Catholic Church lies Amakusa Rosary Museum (天草ロザリオ館), where visitors can gain deeper insights into the history of Christianity on the Amakusa islands.
Access: Accessible by air via Amakusa Airline or take the Kyushu Sanko Bus from Kumamoto Station to Hondo Bus Center. 
Various ferry services are available to travel between the islands.
Freebies!
---
*Header image by Mitsu-chan
Comments
comments